Press Register/ Press Center
Press Media Admission
Admission registration for press media will be available on site at the press center (Conference tower) during the exhibition dates.
* Please note that there will not be any pre-registration for press media.
The admission pass and press kit will be distributed at the press center.
For photographer or film crew, please pick up the document and Press badge (Armband) before entering the exhibition hall.
Press Center
A press center is established so that the domestic and international press media can reports smoothly during JIMTOF2018.
The press center provides the press kit that includes information of all exhibitors and various releases and catalogues that are issued by exhibitors.
Moreover, a press center branch will also be set up in front of the East Hall 4.
<Outline of Press Center>
Conference Tower
Location
Room103&104 ,1 F Conference Tower
Period
November 1 (Thu) - November 6 (Tue), 2018
Openning Hour
8:30 ~ 17:00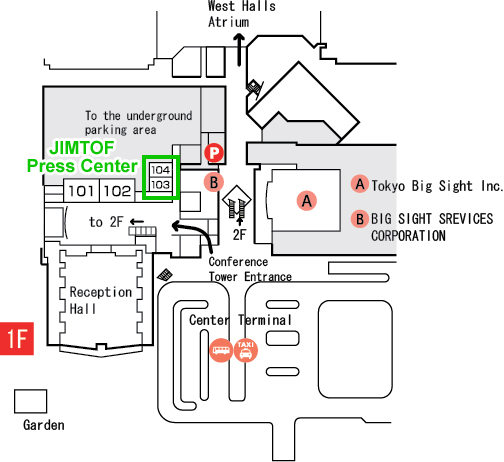 Contact for Press
Public Relations Office: VA International Corporation
Ms. Tanaka / Mr. Wachi /Ms. Hirai
vai@va-intl.co.jp Tel: +81-3-3499-0016