Guide to Exhibit
Japan takes the initiative in world manufacturing.
At JIMTOF, top domestic and foreign manufacturers gather and compete to present new products and technologies. This is because all the makers regard JIMTOF as a place where they unveil technologies that they have been developing over many years. Moreover, JIMTOF has always been well-received by users and buyers visiting from around the world as a trade show where state-of-the-art and high performance machine tools and peripherals are first introduced.
JIMTOF represents an excellent stage for seizing global business opportunities.
In generating connections between Japan and overseas, it provides a platform for moving ahead towards future developments.
Application Period
Application Period
Members of Organizers, Cooperating Organizations, and
Overseas Associations
October 1 - October 31, 2015
Non-members (Domestic/Overseas)
November 1 - November 30, 2015
*Please note that applications will only be accepted during the above period. Any application submitted later than the deadline is not acceptable.
*Applications ARE NOT handled on a first-come-first-served basis. Organizers decide to receive an application taking the classification of exhibits into account. Some application may not be accepted as stated in 2- 4.
About JIMTOF
The trade show that is among the first in the world to show cutting-edge technologies
JIMTOF is highly appreciated by industry participants from all around the world as a showcase that is among the first to introduce most advanced technologies. Therefore, many exhibitors that develop their new products with an eye to JIMTOF.
The top level quality and quantity! A wide range of visitors
In recent years, over 100,000 visitors attend JIMTOF continuously without being affected by the business situation. The ability to attract customers has a high reputation.
Complete joint program・Highly specialized information exchanging platform
JIMTOF will host various joint programs where highly specialized information will be exchanged, including professional engineering conferences, lectures and seminars at which industry leaders will discuss their business strategies.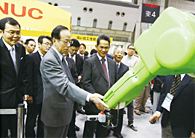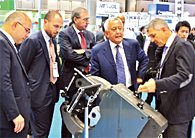 JIMTOF2016 will be held on the largest scale ever with an expansion of the venue!
Overview
Name: East New Exhibition Hall Area: approximately 16,000 square meters
---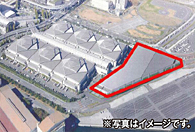 The East New Exhibition Hall is planned to be built at Tokyo Big Sight.
At JIMTOF2016, the East New Exhibition Hall will be available to host exhibition venues mainly for exhibitors from overseas. In addition, a part of the space will be provided as the spaces for rest and refreshments, and an International Lounge for exhibitors and visitors from overseas. We aim at providing a more comfortable and thoroughly international trade show by creating spaces proving highly satisfactory to both exhibitors and visitors.
Why you should exhibit JIMTOF?
01

Overwhelming ability to attract visitors mainly involved in manufacturing industry

The number of visitors to JIMTOF has steadily increased, with over 130,000 visitors at JIMTOF2014. In addition, over 70% of the visitors are involved in manufacturing industry.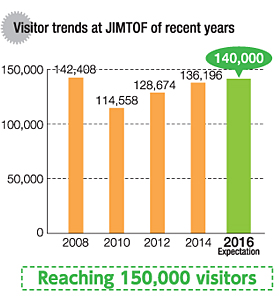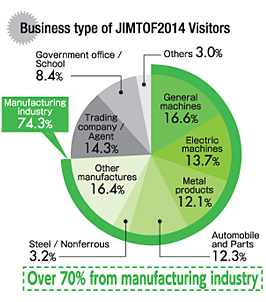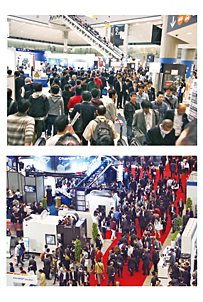 02

Attracts worldwide attention, good chance to develop global business

Buyers from all over the world visit the trade show to find quality and high-performance products and services.
At JIMTOF2014, the number of visitors from overseas exceeded 10,000 people for the first time since we employed the pre-registration system.

Visitors from over 79 countries and regions visited JIMTOF2014.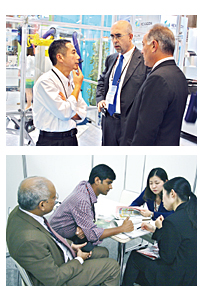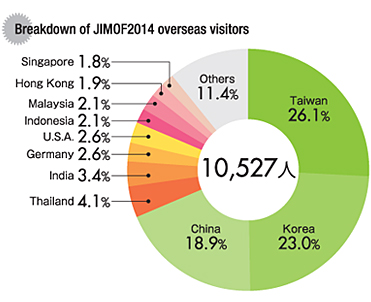 03

Many opportunities for talking face to face, with a number of visitors who are involved in the purchase of products

There are many visitors to JIMTOF who are executives and purchase decision maker, or technical expert who actually handle machine tools and are involved in purchase. This trade show provides opportunities to show your products and technologies for an effective marketing.