About Additive Manufacturing Area in JIMTOF 2022

Current Trends, Additive Manufacturing and 3D Printing-related Products and Technologies, are Showcased Together!
JIMTOF2022 will have an area that brings together additive manufacturing products and technologies as a special event. Additive manufacturing is an attention-grabbing manufacturing trend that is expected to grow to bigger heights. As an innovative technology in the manufacturing industry that reduces the number of parts, shortens lead time, and enables high-mix low-volume production, additive manufacturing is also attracting attention in the machine tool industry where needs are diversifying. In the area, in addition to the Exhibit Area that hosts exhibitors, there will also be a Special Seminar Venue. See all the latest additive manufacturing-related products and cutting-edge technologies and solutions efficiently!
Exhibit Area
Special Seminar Venue inside the area

AM Area Exhibitors List
Find Exhibitors

Lectures/ Seminars and Exhibitor Workshops
A variety of lectures and seminars on additive manufacturing (AM) and 3D printing will be held, as well as exhibitor workshops where companies will showcase their most advanced technologies and solutions.
South Hall 2 - Organizers Seminar Venue
Lectures/ Seminars in AM Area
South Hall 2 - Exhibitor Workshop Venue
Exhibitor Workshops in AM Area

Special Display in AM Area
South Hall 2
A novel manufacturing technology for bringing life to your designs and inspirations!
~Development of next-generation industrial 3D printer technology~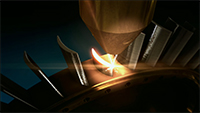 Site Map