<Floor Plan>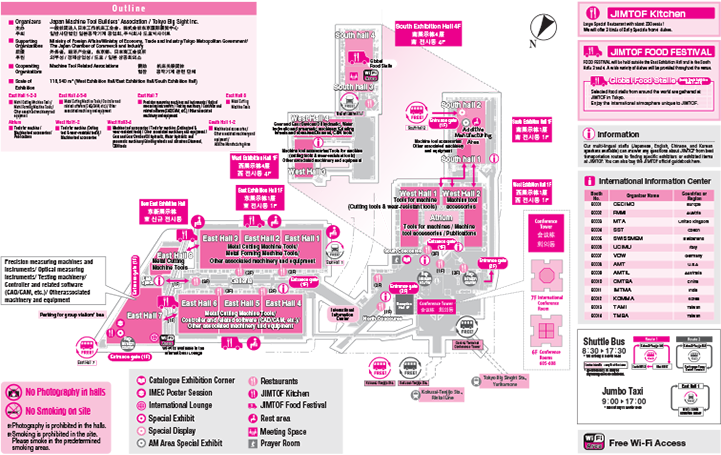 JIMTOF Kitchen
We will offer 3 kinds of Daily Specials from 4 dishes.

Click
here
for the menu

JIMTOF FOOD FESTIVAL
FOOD FESTIVAL will be held outside the East Exhibition Hall and the South Halls 3 and 4.
A wide variety of dishes will be provided throughout the venue.

Global Food Stalls (Inside South Exhibition Halls 3 and 4)
Selected food stalls from around the world are gathered at JIMTOF in Tokyo.
Enjoy the international atmosphere unique to JIMTOF.

Restaurants in Tokyo Big Sight
There are 22 restaurants/cafe shops in Tokyo Big Sight.
Please check the Tokyo Big Sight Website.